Go for a Fir-Tree
Edit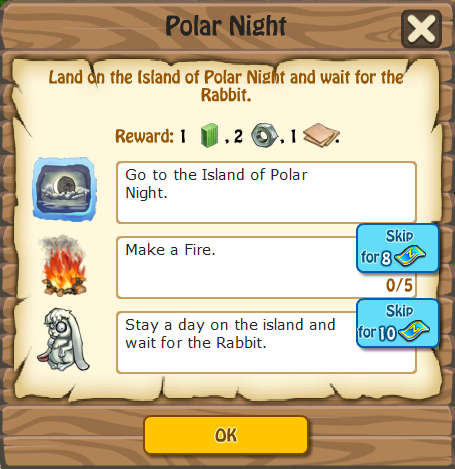 Previous is
Catapult
.
Next is Go Find the Rabbit.
To get to the Island of Polar Night, you will have to complete the Catapult.
You will have to actually stay on the island for 24 hours straight, you can not leave or the timer will reset. If you open the task, you can see how long you have left to stay.
Ad blocker interference detected!
Wikia is a free-to-use site that makes money from advertising. We have a modified experience for viewers using ad blockers

Wikia is not accessible if you've made further modifications. Remove the custom ad blocker rule(s) and the page will load as expected.